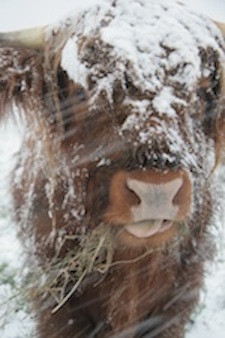 Kinne Brook Farm offers top quality first- and second-cutting hay that is harvested from both the farm's 40 acres of hay fields and 25 acres of our neighbors' fields. The hay is a mixture of timothy, orchard grass, and clover.
We are beginning the process of converting our fields to organic management practices, and therefore have not used any chemical fertilizers on them in at least eight years. In 2011 we began spraying with fish fertilizer, an all natural soil supplement that will improve the quality of the hay, the health of the soil, and the livestock that the hay sustains.
If you are interested in purchasing hay, please contact us for availability and pricing.
For more information, contact info@kinnebrookfarm.com.